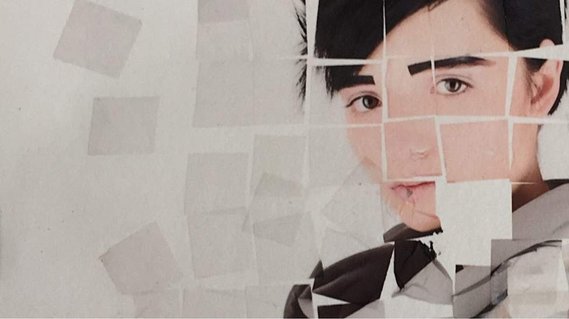 In his teens, Peter discovered his love of photographing people and through family and acquaintances borrowed a camera, learned to develop film and make prints. Later discovering polaroid really revealed the core of his passion. The moment you see the image that was moments ago in your mind's eye. He has developed strong relationships with his clients and is known for being able to interpret and translate a brief to create visuals that exceed the client's expectations.
"I like the prints, seeing work in exhibitions and on billboards but most of all I love the act of photography"
Peter Collie is now based in Sydney Australia having worked in Canada, the US, England and France as well as other exotic spots like Jamaica and Mexico. His work has appeared in magazines such as Vogue, Elle, New York Magazine, GQ and many others. As well as his editorial work, he has shot campaigns for many major brands and an assortment of musicians for CD covers and promotional material. There is a list of exhibitions and clients on this page.
In December 2017 and January 2018, he was Photographer in Residence onboard the research vessel Akademik Ioffe for two trips in Arctarctica with One Ocean Expeditions.
He has travelled and presented workshops all over Australia for the Moran Art Prize, Apple, HeadOn Photo Festival, Aperture Awards and Olympus. He is currently a part-time lecturer in photography at Torrens University, Billy Blue College of Design in Sydney.
exhibitions + awards
One Eyeland Australia's Best Fashion photographer 2022
Finalist Blue Thumb Art Prize 2021
AddOn Group show 2021
The Naked and the Nude 212 Gallery 2017
Light Hearts + Dark Arts solo Exhibition 2014
Finalist Lethbridge 10,000 2014
Finalist Khayamm Photo Iran 2013
Finalist - Moran Photo prize 2013
People's Choice winner - Shoot the Chef 2011
Nominee - Australian Photographer of the Year 2011
Shortlist Head On exhibition 2010
Nominee - Australian Photographer of the Year 2010
Book Body of Work shortlisted Photo Book Now award London 2009
Nominee - Australian Photographer of the Year 2009
Finalist Head On group show at ACP 2008
Nominee - Australian Photographer of the Year 2008
Citibank Portrait Prize selection Art Gallery of N.S.W. 2006
Citibank Portrait Prize selection Art Gallery of N.S.W. 2004
Head On group show at Michael Nagy Gallery, Sydney 2003
Art and About, outdoor group show , Hyde Park, Sydney Australia
Willoughby Art Prize, Fauve series, group show, Sydney Australia
Public Image Private Places, Blender Gallery, Sydney Australia 2002
Willoughby Art Prize, Fauve series, group show, Sydney Australia
Emergences, group show, Sydney Australia